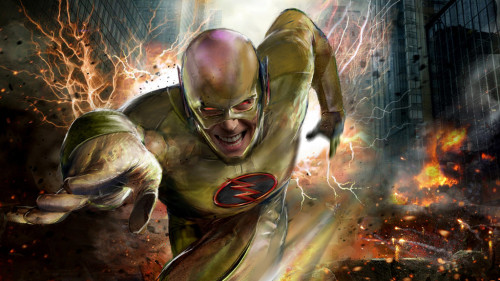 A emissora The CW divulgou a sinopse de "The Reverse-Flash Returns", o décimo primeiro episódio da segunda temporada de The Flash. O destaque do episódio será o retorno de  Matthew Letscher, que dá vida ao Flash Reverso, principal inimigo de Barry Allen na primeira temporada.
The Flash 2×11 – "The Reverse-Flash Returns" : Cisco recebe uma vibração sobre Eobard Thawne, mas Barry e sua equipe não acreditam neste fato. No entanto, após um ataque aos laboratórios da Mercury Las, Christina McGee confirma que o Flash Reverso realmente está de volta. Enquanto isso, Iris e Francine compartilham um momento que faz com que a repórter se aproxime de seu irmão, Wally.
Este episódio estreia no canal The CW dos EUA em 26 de janeiro. No Brasil a série é transmitida pelo canal pago da Warner.